TOPIK 1 – Translated Past Test Papers
Here is a list of the TOPIK 1 test papers that I've translated for your convenience.
This is exceptionally useful for all those self-studying TOPIK I!
Be sure to share this with your other friends who are studying Korean and TOPIK too~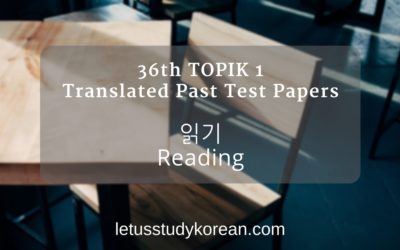 DISCLAIMER: All Korean content here belongs to http://www.topik.go.kr/.